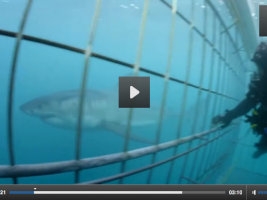 Scott and Ellis visit South Africa to brave some of the most notorious shark-filled waters in the world. Disaster strikes on what should have been an easy shipwreck dive.
We catch up with Ellis about the South African dive experience.
"Getting the chance to dive amongst a school of 25 – 30 feeding oceanic black tip sharks was one of the highlights of South Africa" says Ellis.