Don't Forget Your Passport TV Show
Strange Beginnings In The Rain Drenched Streets Of Cambodia
The moment Gordon pointed the camera at me – I was like a deer in the spotlight.
I was scared shitless ! – More scared than when the guns had been trained on me. I knew what they could do, but I didn't know what this camera was capable of!
Young and naive – I was standing awkwardly in the rain drenched streets of Siem Reap, Cambodia, the steam still rising from the thirsty red dust and the pungent smells of the fish market thick in the humid air.
I was on my first real overseas odyssey and what a wild ride it had turned out to be. Sick, sunburnt, blistered and broken, I had just returned from a whirlwind journey through Southeast Asia. I had been assaulted, chased, humiliated, held captive, and all but shot at – and that was just by the people who are supposed to uphold the law! 
It suddenly seemed hotter in the late afternoon humidity and I began sweating profusely, but probably more so due to the cannon like camera, which was pointed menacingly towards me – and to think – I'd all but volunteered!
I squirmed, suddenly uncomfortable in my own skin. I shuffled my feet and stammered into the microphone – and then I was off. Off like a bolting horse from the starting gate and about to line up on the first fence! 
I was so nervous – I talked and talked. I talked so fast I forgot to breath.
Gordon looked on unfazed — ! He'd seen it all before, many times in fact. He didn't even seem particularly interested in what I had to say. This made me talk even faster – breathlessly. I'd never been on television before – I wasn't even sure if I was now? How could something so unassuming as a camera be so frightening, was the flickering thought in the back of my mind, as I garbled my words for posterity.
Twenty-four hours later – I was racing, dodging cyclists, chickens and water buffalo laden with firewood, just shy of 90 kilometers per hour, with the wind billowing through my gritty hair and the sultry morning air warmly caressing my bare skin.
Behind me, on their respective off road motorbikes, were Gordon the producer of the show and Ross, the current host. Both Canadian and both being led, deep in to the remote Cambodian jungle, by 'yours truly', who barely knew where the hell he was going anyway.
I had somehow been talked into guiding them – just like I'd been talked into being filmed the day before – to a remote temple called Bang Melia. These were the ancient ruins of a long lost civilization, one, which had long since been forgotten and swallowed by the ever-encroaching jungle. 
The remainder of the film crew had stayed behind to film the annual festivals and dragon boat races taking place in Siem Riep that day, and so it was just the three of us boys that were making the onerous trek to Bang Melia.
At the time there were very few westerners that had visited Bang Melia temple. It was deep in the Cambodian jungle. It was hard to find and even harder to get to. There weren't even many of the local Khmer people that knew the whereabouts, let alone the way.
Once arriving, you had to be extremely careful to stick to the single, narrow 'goat track' through the temple remains. The area had yet to be de-mined by the UN and land mines were very common in these parts. The countless hobbling, one-legged Khmer people I had encountered on my travels could testify to this fact.
As I rode, I thought it best not to trouble Gordon or Ross with my trivial insecurities. I was afraid I was going to get us all lost.  
I had visited Bang Melia temple two months prior, with my close mate Andrew Ashley, a fellow New Zealander and childhood friend of mine, who was at the time living and working in Cambodia flying helicopters. 
Andrew had first seen the suffocating ruins of Bang Melia temple from the air. It had taken a considerable amount of time before he located someone with the knowledge, the knowhow and who was willing to guide him back there. Knowing the way, Andrew then took me.
Such as it is when you are following someone else; you rarely take full notice of all the twists and turns in the road. The temple was two and a half hours solid motorcycle ride away, mostly on washed out, dirt logging tracks, at best. There were rivers to ford, log bridges to negotiate and huge bog holes to push through, to say nothing of the ever-present risk of bandits. 
We had already stopped several times to film with Gordon and Ross. The day was drawing on and we still had a long way to go, we were going to have to put the hammer down to get some miles under our belts or we wouldn't make it there and back before dark fall.
I momentarily glanced backwards. Gordon had fallen a little way behind.  I eased back on the throttle. He probably wasn't so used to motorbikes as myself. I was still stiff and sore from my massive 25-hour return, nonstop ride, from top to bottom of Vietnam, a few days before.
An intersection loomed up ahead, I recognized that we had to take the fork on the right. A good place to consult the map, I thought, as I braked quickly. The hastily drawn map from Andrew was burning a hole in my pocket. I was really concerned that I may not be able to find my way to the temple again.
I pulled the crumpled map from my pocket, shrugging the heavy television camera uncomfortably on my back – my pack straps dug into my bare sunburnt skin as I unfolded the creased paper, my only link to the jungle-temple and back.  
Ross pulled up behind me – his bike running rough in the heat of the midday sun. I didn't bother glancing up as I studied the map intensely, trying to iron the creases out of the paper on my thigh. I estimated where I thought north should be, before adjusting the map accordingly. I heard Gordon approaching and for a split second it crossed my mind that he was traveling rather fast – then. . . . BANG! Followed instantly by screaming engines, grating steel and splintering plastic.
They were both down and out!
Gordon had just ridden smack-bang into Ross at about 80 kilometers per hour. He had not seen us stop and had T-boned poor Ross!
I instantly leapt off my bike as my senses went into high alert. My ears seemed to be ringing as I yelled out to Ross, who was groveling in the dirt across the road, trying to sit up. 
"Are you ok"?
"Are you ok"? I yelled again, unsure even if Ross may have already answered me!
"I think my leg – my leg – might be broken" he moaned, as he clutched at it, obviously in a great deal of pain.
Gordon was ten metres away on the opposite side of the road. He was unconscious, lifeless and not moving. He looked more dead, than anyone I had ever seen before. I ran to him, unsure what to do and then I saw it – the huge hole in his head – and what appeared to be his brains coming out of the open wound. I winced!
A Khmer lady arrived – running from a hut on the side of the road. She had seen it all! She arrived at the same time as I and screamed something that I didn't comprehend. She clasped both her hands over the gaping hole in Gordon's skull – thick, white stuff oozed out from between her fingers – I tried not to throw up!
Then he breathed – gurgling incoherently. Only then did I realize he was alive – !
The following day Gordon was airlifted to a hospital in Bangkok for further medical treatment, along with his wife Penny. Gordon had several broken bones throughout his body, and a possible fractured skull. 
For the next few days I hang out with the remainder of the film crew; Scott, Andre & Ross. I knew the area inside and out from my time spent there, two months before. My trip was all but over and I didn't need any more excitement in my life right then.
The following day we went to the mine-rehabilitation centre and borrowed some crutches for Ross to get him mobile and we all went exploring with the camera in tow.
Over the next few days I kept hearing Gordon's departing words echoing in my ears from before he flew out for Bangkok – and I wasn't sure if he was joking or just delirious from the knock to the head. He had asked me if I wanted a job? Gordon had told me that Ross was committed to another project the following season and that he was in need of another host for his travel show.
I had said yes all too quickly, but I still wasn't quite sure if he had been serious – or not.
Three months later I nervously hosted my very first television show in Chile, South America.. With no formal training, no prior experience and no bloody clue what I had got myself into!
It just goes to show that life is just like that sometimes. It can sneak up and 'T-bone' you when you least expect it.
But the point is, that if I hadn't agreed to guide the film crew to the remote jungle temple in the first place – even though I wasn't quite sure that I could even find it, I would not have landed this opportunity at all. And from this opportunity – many more opportunities have spawned.
Every day we pass by windows of opportunity. Only you can choose whether or not to look in.  
Personally, I see life as a series of stepping-stones; each one makes us stronger and leads us onto the next!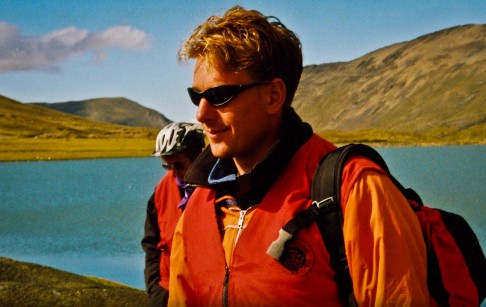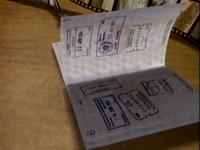 Synopsis
Don't Forget Your Passport is your ticket to an adventurous worldwide tour, hosted by our energetic and curious world traveller, Ellis Emmett. Awesome cinematography provides the backdrop for those spur-of-the-moment, intriguing, crazy yet absolutely real situations that only the most intrepid travellers find themselves in.
Don't Forget Your Passport is fearless and fun and is a continuing journey into the fascinating cultures and stunning landscapes that make up our ever-changing planet.
This adventure travel series explores the most remote destinations on the planet. Our global host takes viewers from the tropical Amazon rainforests to the majestic fjords of Chile. 
Episodes
Argentina
Adventure traveler Ellis Emmett crosses the rugged northern region of the Andes Mountains and explores the 800-year-old thermal hot springs, once enjoyed by nomadic Inca tribes.
Ellis then makes his way to the wine region of Mendoza. His trip includes a paragliding flight with the National Argentinean Champion, as well as, a horse trek on a local ranch, through the semi-arid desert region. Ellis wraps up his journey among a bevy of beauties all vying for the title of "Argentinean Wine Queen".
Bolivia
Adventure traveler Ellis Emmett takes a deadly mountain bike down the world's most dangerous road in Bolivia, South America. The New Zealander then navigates a Catamaran across the 8,372 square kilometer Lake Titicaca (highest commercially navigable lake in the world at 12,500ft above sea level) to explore Sun Island; where Inca Gods once ruled supreme.
After touring the lively street markets in La Paz, Ellis boards a military plane for a flight to the remote jungle village of Rurrenabaque. With the help of a beat-up motorcycle Ellis tours some of the remote villages and emerces himself in their thick culture. He ends his journey with a six-hour long-tail boat ride into the heart of the Amazon rainforest where he swims in piranha invested waters and introduces himself to the local crocodiles.
Chile
We take our passport cameras deep into the heart of Southern Patagonia. Adventure traveler Ellis Emmett explores over 1,000 nautical miles by ferry through the stunning fiords and narrow passageways of Chile's rugged coast lie.
He explores several isolated regions, goes kayaking on a mist-enshrouded lake and attends a street festival in the small fishing community of Puerto Montt. He wraps up his tour at the stunning San Rafael Glacier where the massive 1 km wide terminal face drops into the ocean.
China – Yangtze River
From the Great Wall of China to the magnificent Forbidden City, Ellis Emmett discovers the changing face of this exotic Far East Nation. The Kiwi Trekker samples Peking duck to keep up his strength for a five AM Thai Chi lesson in the gardens of Beijing.
Ellis  has fun with some Elementary school kids, visits some remarkable temple sights in Chong Qing and Suzhou and then hits the amazing east coast city of Shanghai where he bungy jumps off the giant sports stadium.
China – Great wall
Host Ellis Emmett treks the Great Wall of China outside of Beijing and then departs from Chongqing for a weeklong trip down the mighty Yangtze River. At the port city of Yichang, Ellis visits the Three Gorges Dam project and explores an ancient Taoist monastery in the 3,000-year-old City of Ghosts.
Ellis wraps up his Chinese adventure with a boat trip up the Shenlongcrook tributary at the gateway to a reclusive National Park, full of dramatic rocky outcroppings and mountain fed waterfalls.
Southern Australia
Southern Australia offers world-class wines, a sunny cosmopolitan lifestyle, and great beaches. Host Ellis Emmett scopes out Kangaroo Island with its fantastic scuba opportunities, cuddly Koala Bears, hopping Red Kangaroos, and protected coastal seal colonies.
In Victor Harbour, Ellis gets active with some kayaking, mountain biking, cable- wire flying, and slumming on the beaches. His final leg takes him north to Coober Pedy the world's largest opal mining centre. Ellis goes underground to learn the secrets of this addictive jewel.

Tasmania
Tasmania is situated 320 kilometres off the coast of Australia, and nearly one-third of this island jewel is a protected sanctuary. Host Ellis Emmett explores the Bay of Fires along the turquoise- blue waters of the Tasman Sea, and then tries his hand at rock rappelling and sea kayaking in the Freycinet National Park.
Tasmania was also home to the first colonial penal facility outside of Great Britain. Ellis tours the isolated 18th century Port Arthur penitentiary, including the Isle of the Dead where thousands of criminals were ultimately buried. Ellis feeds baby Tasmanian Devils, explores a working oyster farm, treks through virgin rainforest, and mountain bikes in the hills above the city of Hobart.

New Zealand
Lonely Planet publications recently named New Zealand the number one vacation spot in the world. After ten days tripping around the South Island, Ellis Emmett couldn't agree more.
This tiny nation is bursting with stunning landscapes and some of the most laid-back people you'll ever meet. Whether it was swimming with sharks in Kaikoura, bungy jumping from the world's highest platform, or skydiving from 12,500 feet above earth, Ellis was constantly challenged.
He even found time in Queenstown to shear sheep, trek mountain passes, river raft and jet boat, before visiting a small Alpaca farm in Cheviot.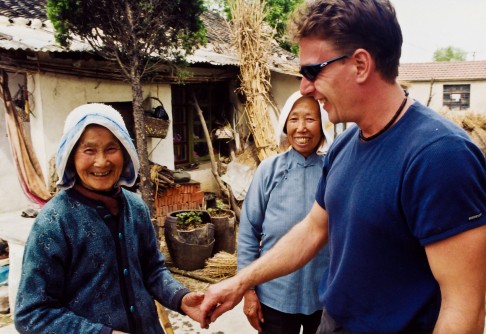 Central Australia
Australia's Northern Territory is home to many Aboriginal people, and Ellis Emmett meets some of its more artistic natives in the town of Alice Springs.
Next he tours a 20 million dollar interpretive centre, snacks on some fresh crocodile, and explores a remote crater created by the impact of a comet nearly 130 million years ago.
Ellis then tours one of the few Aboriginal outback communities open to the public. He takes a walkabout in the bush with a local native to look at ancient rock artwork, and joins some other tourists for a swim in a gorgeous desert billabong.
Finally, Ellis ends his trip with a sunset cruise at Ayers Rock on the back of a Harley Davidson.