DVD – Go Wild Down Under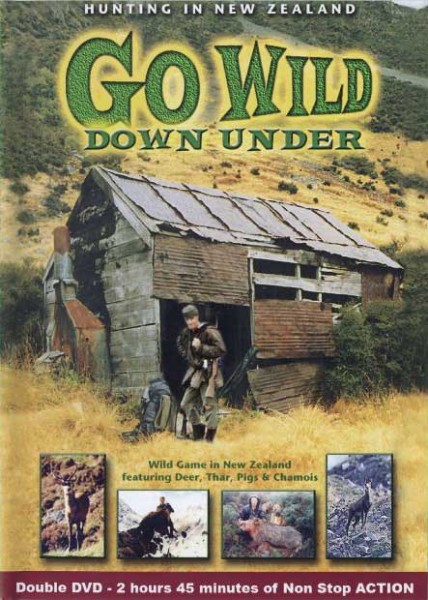 A Way Of Life
Go Wild Down Under was produced, filmed and edited by Ellis Emmett and Ivor Yockney.
As a young man Ellis Emmett grew up in a New Zealand farming environment, where hunting was a part of the local culture. Wild game was plentiful in the surrounding hills and mountains where he grew up and controlling it was, and to some extent still is, a way of life.
These days Ellis is a self proclaimed pacifist. His hunting days are long since over and he would rather take a photograph than carry a rifle anymore.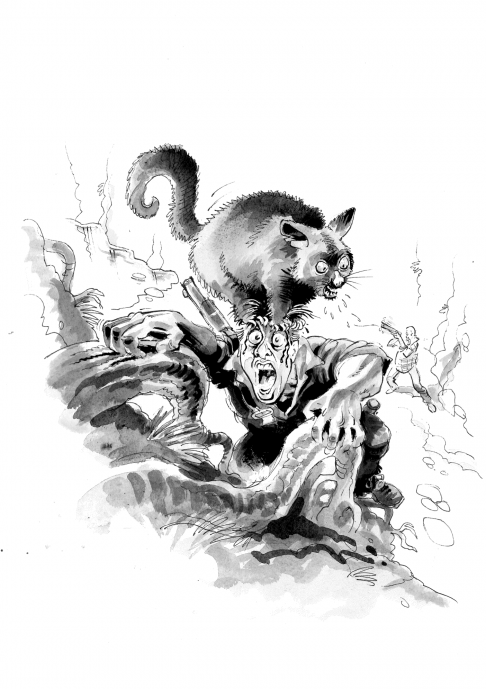 However, Ellis maintains that his early days of hunting taught him a great deal of sound life lessons. It also gave him the basis for his deep appreciation of wildlife, adventure and ultimatly the natural wilderness. Not only this but it taught him how to face his own fears and pit himself against huge adversity, both physically and mentally. This way of life taught him how to tackle each new challenge in life,  and take it step by step, ultimately conquering seemingly insurmountable odds.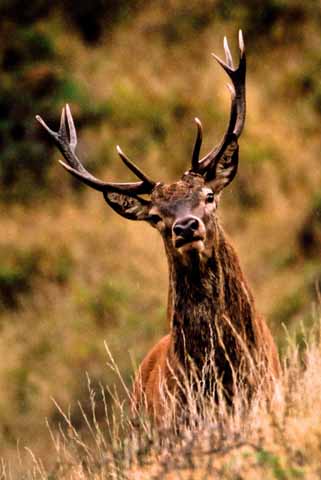 A Personal Note
Sometimes we'd catch some wily old boar that weighed as much, if not more, than ourselves. More often than not it would have ended up deep in some bush clad gully & the chase may have lasted for hours.
The carcass would be steaming, the dogs panting, we'd be bleeding from our own injuries. Then we'd look up at the distant tops & think to our selves – 'Oh Crap!' The four wheel drive was on the other side.
Sometimes it would take 3 or 4 hours of the hardest gut busting work I've ever experienced to bodily carry this huge hunk of pork out. But in all the years of hunting we never left one behind!
Some may be critical of my former life as a hunter. I'm okay with that. I've moved on, I know who I am and where I've come from and I make no apologies for that.
Ultimately the lessons learned through this phase of my life will be carried with me for a life time.
The Project
When Ellis Emmett and Ivor Yockney decided to team up to produce a documentary style DVD on New Zealand's four big game species they had over 60 hours of crudely edited footage between them. This was an accumulation from over 10 years of filming.
They then began teaching themselves the finer art of non linear editing. They wrote their own scripts, produced the necessary voice overs and shot aerials to accompany their ground footage.
In all the project took three years to complete, all in their spare time and all between constant forays into the native bush and back-blocks of New Zealand.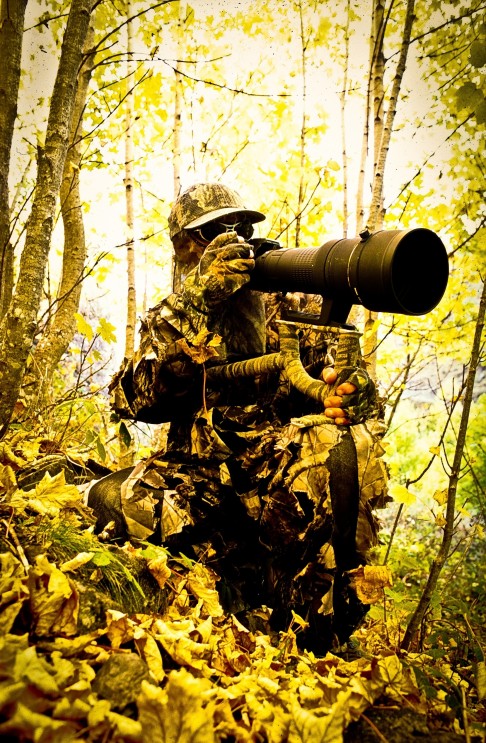 DVD Review
'Go Wild Down Under' is Ellis and Ivor's action packed DVD of New Zealand's four most popular big game species: Wild Boar, Deer, Thar and Chamois. 'Go Wild Down Under' is filmed as it happened under fair chase, free range conditions, and filmed amongst some of the worlds most spectacular and rugged scenery. The filming is fast paced action, barely giving the viewer time to catch their breath before plunging headlong into the next madcap chase. Included on each species is rarely seen wildlife footage. Yep, this video is a goody!
Ellis and Ivor have been roaming the hills of NZ filming for over ten years and are both as mad as rattlesnakes. This video brings together the very best of their footage, the very best of their funny one liners. It's a condensed version of sixty-five hours of good footage resulting in just under three hours of superb footage, an unsurpassed entertainment experience.
Any staunch pig hunters that don't want to watch a video that includes Deer, Thar and Chamois will be pleasantly surprised. 'Go Wild Down Under' has as much Boar hunting footage as any other kiwi Pig hunting video, and the way it's filmed and delivered, I'll bet there's not a Pig hunter amongst us who will stop watching when the Pig hunting section ends – this movie grabs you by the retinas and glues your eyes to the screen.
What better way to start the Pig hunting section than with a large black Boar fending off two dogs in a tight gut. The Boar is about 200 pounds, as are many of the Boars filmed, and the dogs are struggling to bail and hold him. There's some superb Pigs versus dogs battles that we can all relate to and learn from. After a few more kiwi Boars we go to Australia to hunt Boars with bow and arrow with Ellis' brother Royce (He's just as mad as Ellis but with better dress sense!). This style of hunting seems more like Deer stalking than Pig hunting and I guess it's another aspect of the sport that many of us might not have seen before. The Ozzie Boars are big, the terrain is flat, and the bow and arrow makes the hunting more of a challenge.
We return to New Zealand where we chase more Boars, take a look at Pigs grazing and rooting in the wild (some awesome footage of big Pigs and big litters), and give the dogs a workout chasing more Boars. During these sections we get a good mix of how to Pig hunt well, and how the "others" do it – Go Ellis you Pig releasing legend! The second section targets Deer, and as you would expect the topics well covered. We go hunting reds in the roar (the footage is as good as the Deer stalking video bible of 'Hunting for a Living'), shoot a massive Wapiti stag while balancing in a tree top, sight a fallow buck, spotlight hinds and stags, and enjoy another suite of comic one liners. As with the pig hunting sections the hunts don't stop with the kill and the reality of the carries out to base camp are part of the stories.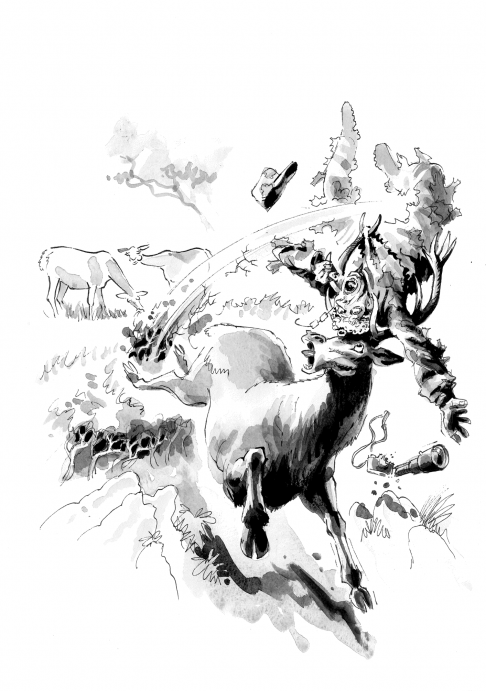 The Chamois and Thar sections cover both winter and summer hunting, and are presented in a way that makes you feel you're there. The bitterness of cold, the steepness of the country, and the distance travelled form a comprehensive backdrop to some of the best Chamois and Thar hunting you could ever see. Throughout the video many of the animals are left for another day, or in the case of the Pigs, released once caught. There is no doubt that Ivor and Ellis enjoy the thrill of the hunt as much as the camaraderie and environment in which they hunt. These are classic kiwi blokes doing their stuff. They are clearly having a good time filming the footage for the video, and very committed to getting the right video shots and the best angle. (Having tried to make a hunting video myself, and seen most of the hunting videos made in New Zealand, I can appreciate just how difficult this can be. Pigs don't bail or hold up in locations suited to filming).
-IAN BARKER