In The Face Of Adversity
'In The Face Of Adversity' captures a series of Ellis Emmett's intimate experiences of adventure throughout New Zealand's rugged playground.
Each exciting journey encapsulates a unique discipline of outdoor adventure as Ellis explores dark corners of New Zealand's mountains, rivers, lakes and coastline.
Early spring rafting trip.
From alpine and ice climbing, diving with sharks, white water rafting remote and untamed rivers, wild sailing trips, sea kayaking, and caving – Ellis has experienced a multitude of lifes adventures.
Each individual chapter of 'In The Face Of Adversity' describes an extreme life changing event in Ellis' path through life, several of which, came awfully close to ending it – forever!
In his book 'In The Face Of Adversity' Ellis details each journey experienced, in his typical fingernail-biting style, where the reader is drawn into his world of personal agony, fatigue and primeval fear, as if they were themselves present and where the fine line between life and death is sometimes balanced on a razor's edge.
It is all told with a powerful sense of exhilaration and excitement, where ones survival is determined as much by instinct as conscious thought, and only your own wits, your determination and your good mate on the other end of the rope stands between returning home – or not!
Underlying the book as a whole and woven through the fabric of tales is a personal journey of self-exploration, self-discovery, new awareness and ultimately huge personal growth.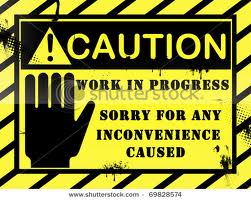 This book is coming soon
Book Title: In The Face Of Adversity
Category: Non Fiction
Genre: Adventure
Global Location: New Zealand
Chapters: 7
Word Count: 100,082
* * * * * * * * * * * * * * * * * * * * * * * * * * * * * * * * * * * * * * * * * * * * * * * * * * * * * * * *
Dear Ellis,
You should be really happy and proud with your stories! Your writing is amazing! You have this incredible way of telling a story and they are definitely unique experiences that are worthy of sharing! You have this incredible ability to pull people into your world and make them a part of your adventure. Honestly, I really love your writing and story telling.
I really believe in your writing not because it's you (on the surface) but because these are your real experiences and you are sharing the part of you that is so genuine! I couldn't stop reading them! I can't wait to read the book!!! 🙂
Thank you for sharing with me!
Cheers, Christina