The Man Behind The Scenes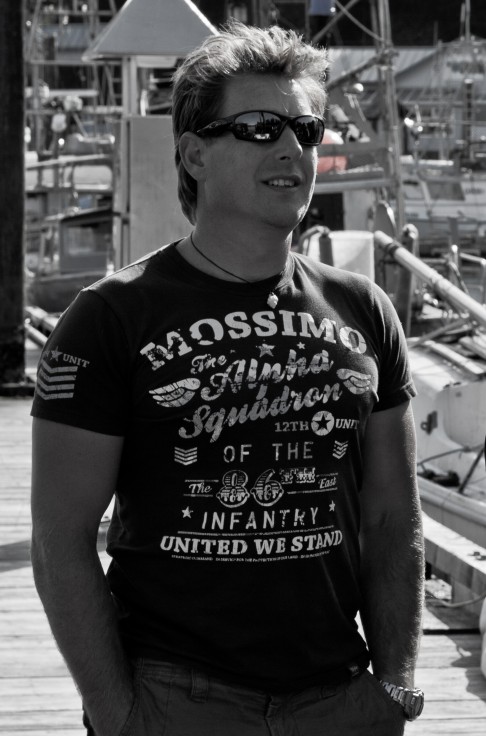 A Note From The Author
Writing is a great passion of mine! I don't feel I am terribly good at it, but I am very fortunate to have experienced a multitude of life's flavors and writing it down enables me to share my experiences with others.
Most of the best bits of writing were really bad – at least for me living them. People seem to love reading about your worst experiences the most. But lets be honest – the worst moments are always the easiest to write about.
At times I get carried away with my ideas and end up with more pies than fingers, like having four partly completed books on the go at one time. I am not sure how that happened??
I get frustrated there aren't enough hours in the day. I seem to wear several hats in life – but I quite like my writer's hat. It's a little moth eaten these days, as I am away so much, but it is one of those comfy types that seem to slip on and off with ease – not that this is a metaphor for my writing. I'm not a natural writer, if there is such a thing? Every sentence and paragraph has been fought over tooth and nail.
I get lost in my own mind when I'm writing, reminiscing about adventures, the places I've been and some of the great friends I have shared incredible experiences with. Sometimes I get so caught up in recapturing the moment I feel my adrenaline surge in my veins and my own heart start to race. It's funny how a thought, a sound or a smell can trigger your memory – and within a fraction of a second you're transported back to a distant moment you thought was long forgotten. When I am writing I seem to shut everything else out and internally I'm there – battling the elements and gasping for air. Occasionally I literally break into a sweat when I am writing – like waking from a nightmare – and I have to remind myself where I am.
Some people say I go looking for trouble, but I don't agree. Everyone has a line. A line they reach when their level of comfort reaches its limits – my line is just a little further on than most – that's all. It's not that I don't feel fear – I do, immensely, I just refuse to buckle under it – it just seems like the wrong reason to back away from a challenge. Many of my best lessons in life, I have learnt in that narrow margin where you want to turn and run – but instead you hold your ground – like a matador facing a charging bull – except not quite so dramatic. Many times amazing new doors have opened, to reveal the most incredible moments of life, which seconds before were not available to me – just because I took one more forward step.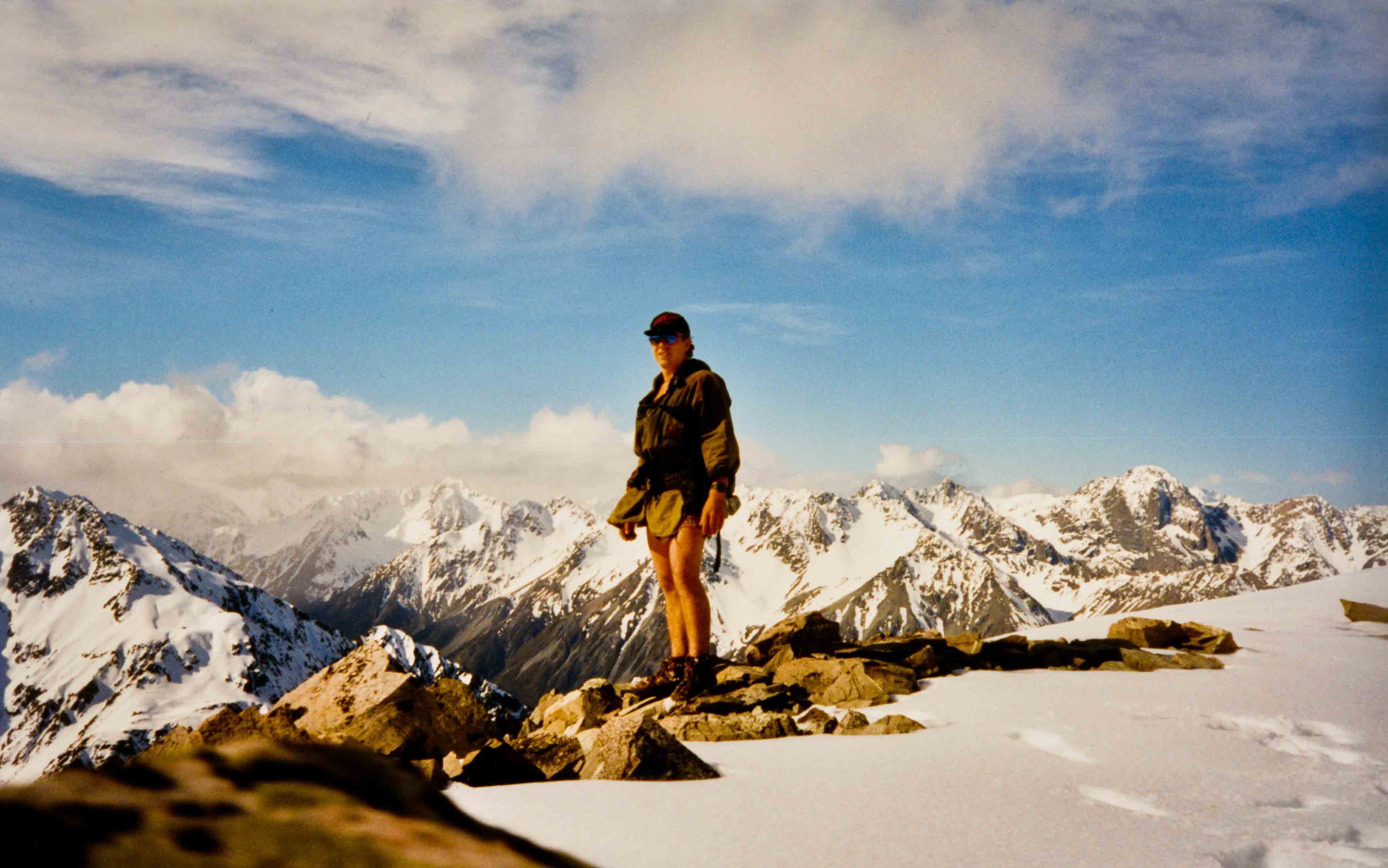 Then of course, sometimes I just fall flat on my face, and have to pick myself up, dust myself off and wonder why the hell I didn't turn and run for my life sooner.
I don't' think I am special – I never have. I just know who I am. It's taken a while to get there. But I live by my own rules and principles and make no apologies.
I don't like being afraid of things. It makes me feel weak – and I hate feeling weak – so I force myself to push harder. I don't think you ever really overcome it fully – you just push your fears back further and further each time you challenge them.
If I'm faced with something frightening I always ask myself two questions. What is the worst thing that can possibly go wrong? And what is the probability that this will happened? In the cold light of day my words can seem foolhardy, but believe me these two simple questions have taken me to more incredible places on this planet than anything else.
If you ask yourself the same question, but do not accept the possible consequences, you back away slowly. If you do accept the possibility of the worst, you are empowered – for it is a fear of the unknown that we shy away from mostly. Fear of the unknown holds us back from many of our dreams.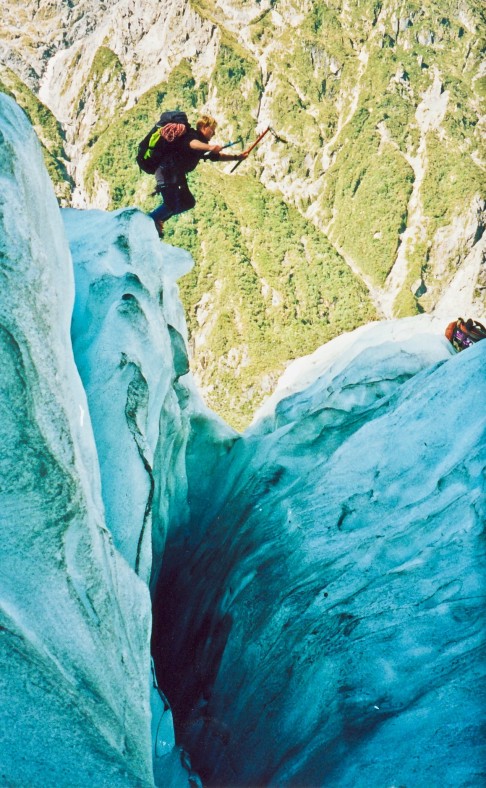 I believe there are two main types of danger. Perceived danger – this is when you are really safe, but you just feel like you might not be. And then there's real danger – where one slip means a certain and bloody death awaiting below. But sometimes we as humans get these mixed up. Sometimes we are so busy worrying about what 'might' happen that we miss the very thing that T-bones us from out of our blind spot. This is why I love adventure. It puts things in perspective for me – it reminds me what is truly important again. I believe it doesn't matter who you are, we all need a remainder every now and then.
I don't pretend to have all the answers – I am just as guilty as anyone else. But these days I do try to keep aware of when I am slipping. I've learnt some hard lessons in life, some physical, some mental and others emotional. I am still learning, it's a long journey. I've made more mistakes than most people I know, but I've also had successes. In some ways I've been to hell and back. But I believe if I hadn't, I wouldn't have learned all the valuable lessons that I have. My goal is to pass these on to others. I do this in many ways – my writing is one of these!
An English teacher once taught me, that the written word is very powerful – much more so than the spoken. I remembered this lesson – and so I wrote!
Mainly I love to inspire young people, I see them as our future and I remember what a confusing time this was for me. Most people hide their mistakes. I believe we should all share and celebrate them. Celebrate them and laugh. There's a lot to be learned from each other's mistakes. If you are only prepared to learn from your own, you have a long path ahead of you!
I remember the first time I suffered from depression, I came pretty close to killing myself. I was pretty young at the time and I thought I was the only person experiencing these feelings. Much later I learnt it's pretty common, many people at some stage in their life go through this. Why didn't somebody tell me this at the time??? Nobody told me because nobody talks about it. That nearly cost me my life!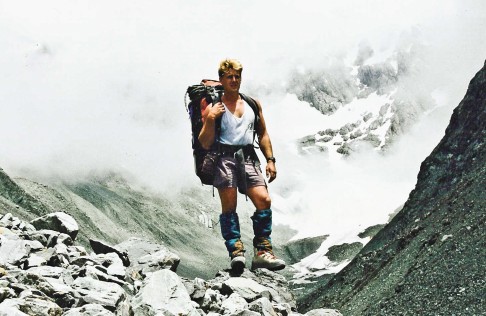 I guess my thoughts are, that if I can share my mistakes, experiences and ultimately the lessons learned, then maybe – just maybe, I can spare a few individuals from trekking down some of the same paths I have – and the hell I've been through to claw my way back out again….!!